Welcome to the R Lazy B Ranch, Inc. website. We are updating to show you the bulls that we will be offering at out Annual Production Sale on February 17th, 2023. We will again be hosting the sale at Hub City Livestock Auction in Aberdeen SD. If you can't make the trip to the sale barn, you can bid online at DV Auction during the sale! Leave us a message if you would like to be added to our catalog or e-catalog list. Or you can download it from the website.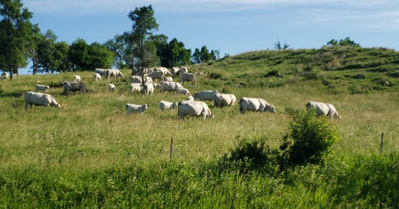 Although we would love to see you at the sale, we understand if you can't make it to the sale in person. Call and make an appointment with us to view the bulls here at the ranch before the sale. Remember that you can bid on DV Auction or call a ringman to have them on the phone bidding for you during the sale. All bulls bought sight unseen are guaranteed to be to your liking on delivery. Let us know if there is anything that we can help you with or answer any questions for you.
The consistency of the calves show the whole story.
This years bull sale offers some exciting bulls to our customers. Our herd sires are trait leaders in several catagories. We are very proud of our maternal lines as well. We have had our cows on the Sterling Dams of Distinction list every year since 2008!

Like us on Facebook! We will be posting more photos and links there, so please stop by and Like our page.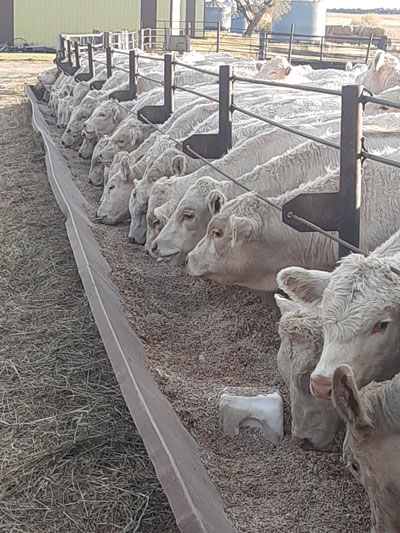 Robert Birklid
2023 Bull Sale Catalog - See what we have to offer you and your herd!
2023 Supplement Sheet - The supplement sheet is now available.
2023 Bull Sale Order List - Sale order list available prior to sale.
You need a good feeding co-pilot in this business. Susie is doing a great job for us.
A bad day ranching beats a good day in an office!