This year's set of bulls really showcases the uniformity and consistency of our program.
Our bulls are Bred Right, Fed Right and Built to Last.
Lot 010K
I like this bull a lot.  Deep ribbed and long, sired by the performance sire Tank.  Big Scrotal.
Lot 047K
Moderate framed, deep ribbed and thick.  Large scrotal and darker pigment skin.
Lot 068K
My favorite Tank son.  Great performance, muscle shape and impeccable EPD line.  Take another look.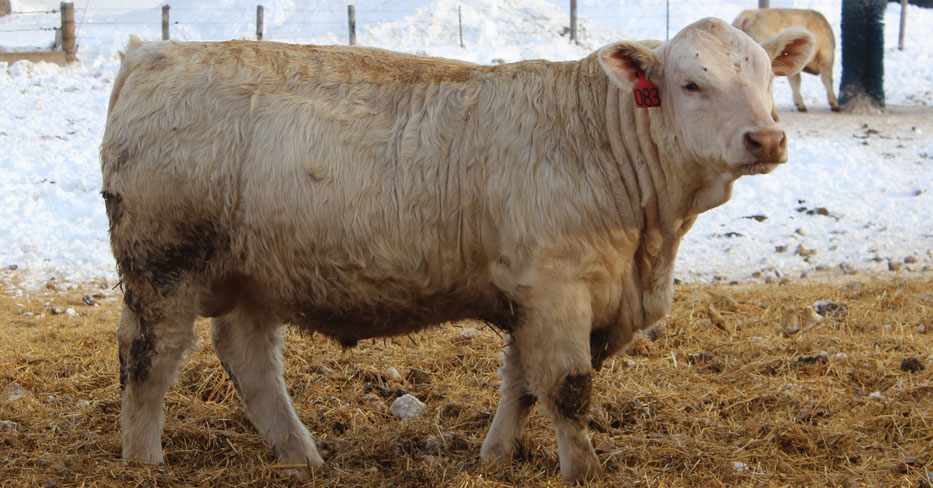 Lot 083K
Here's a high indexing Pride bull from a performance bred first calf heifer.  High carcass value to boot.
Lot 449K
Smooth patterned Milestone son.  Again, from a great cow family.
Lot 489K
Extra-long, extra performance.  Smooth shouldered for calving ease and quiet.
Lot 513K
I can't say enough good things about this guy.  Soggy, deep flank with a pretty head combined with a world class pedigree
Lot 534K
A Patriot son with a bold spring of rib and round shape to his rear quarter.  Clean, calving ease look to his front end.
Lot 582K
Bigger framed bull with great growth numbers and EPDs.
Lot 678K
Well balanced Flame son from the Silk cow family.  Outstanding quality here.  This cow family is known for longevity with great feet and udders.
Lot 691K
Bigger framed Patriot you are going to like.
Lot 699K
Your first impression will be big, wide and attractive.  What's not to like?
Lot 710K
This bull could go to work anywhere.  Quality and performance to get the job done.
Lot 710K
This Master Chief son was an eye catcher all summer.  Great depth and spring of rib.
Lot 753K
This Master Chief son is boldly sprung and attractive to boot.  Going back to Patriot and the Silk cow family gives him a lot of quality.
Lot 810K
Long and very potent sire that shows early maturity and performance.  Super foot structure on the Missile sire line.
Lot 853K
Similarly bred to the last 2 makes him a good choice to put on the trailer for spring delivery to your ranch.  Keep these brothers together.
Lot 902K
I think he is my pick of the Master Chief offspring.  Super thick, very eye appealing.  Performance that won't quit.  Well bred pedigree, Purebred quality.  Great choice.
Lot 927K
Ransom at his best.  Low BW, maternal pedigree.  Keep every daughter.  This bull is extra long and very attractive.
Lot 934K
Very correct and well structured.  Unmatched performance.  High indexing with a strong, wide topline and a deep flank.
Lot 950K
An extra long MAC son with a wide top and calving ease front.  ET son of our 406 cow.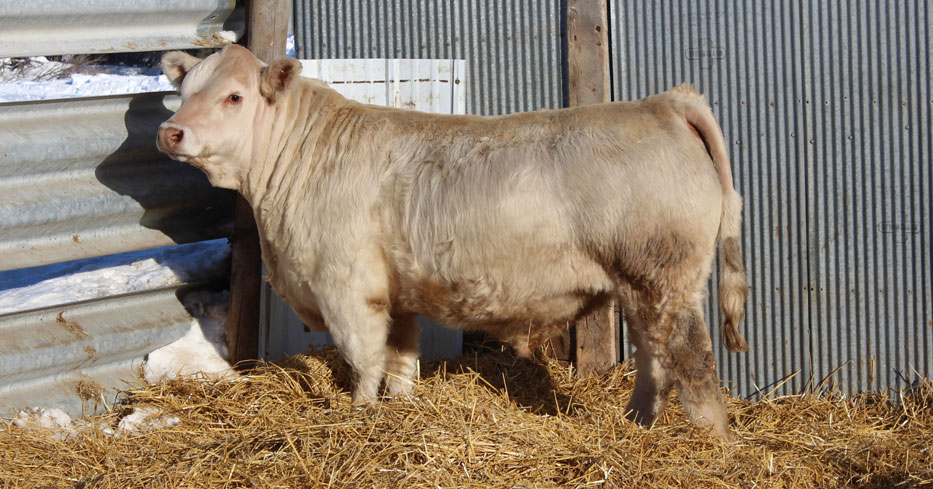 Lot 8322K
This bull is consigned by Jena Smith.  He is an attractive son of Pride.  Real calving ease build to him and I think he could be used for heifers.  He has been fed along with our bulls since weaning time and sells with the same guarantee.